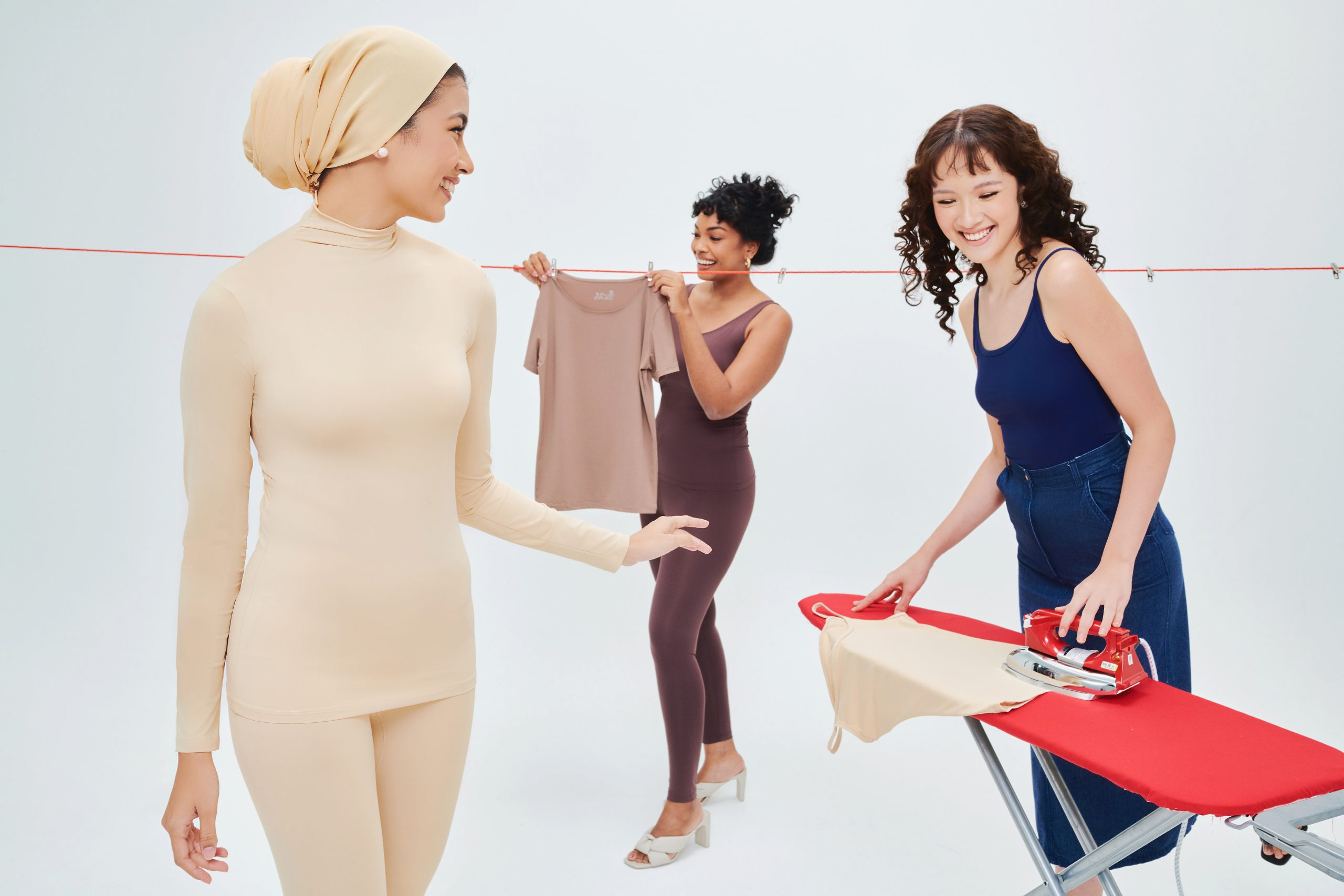 02 Aug

M Young Innerwear: How to Dress Modestly with Turtleneck
M Young Innerwear: How to Dress Modestly with Turtleneck
—————————————————————————————————————-
When it comes to dressing up whilst putting comfort first, what's underneath counts! Gene Martino's M Young Innerwear is carefully crafted to provide a comfy fit that feels good on the skin despite hot days in Malaysia. Apart from providing our fellow Malaysians and Muslimah friends with something that gives off modern design and breathable comfort, our innerwear pieces keep you happy at every stage of life you're at.
As an essential in every Muslimah's wardrobe and most Malaysians, our M Young Innerwear is here to bring you more confidence, experimenting with different trends whilst remaining modest. To begin with, let's have a closer look at some of our easy-to-style and hot-weather-friendly innerwear pieces. We will then learn how to style the timeless masterpiece – turtleneck, that adds a sophisticated flair to any outfit.
—————————————————————————————————————-
5 Types of Easy-to-style & Hijabi-friendly M Young Innerwear
Wish to showcase your style whilst remaining modest? Gene Martino can help you with that!
Elevate your innerwear game with Gene Martino's M Young Innerwear Collection – a must-have in any modern woman and Muslimah's wardrobe. And one thing's for sure, these everyday go-to basics from us look not only good on you but also feel good on your skin.
What's more, layering is made easy with our innerwear pieces that come in 8 neutrals and basic colours, i.e., white, light khaki, dark brown, navy blue, grey, beige, dark beige, and black.
Here are 5 types of innerwear in the M Young collection to choose from (and live in):
Without further ado, let's jump into some fact-check on what makes the M Young Innerwear the perfect innerwear!
—————————————————————————————————————-
H2: What Can You Expect from the Perfect M Young Innerwear?
Let's face it, the innerwear pack you got weeks or months ago is not as comfy as you think? Itchy on the neckline? Makes you uneasy, like living in an oven? All stretched out after a few washes? Well, M Young is here to the rescue with innerwear pieces that allows you to throw anything on top without the need to worry about all of that above~
At Gene Martino, it's all about the fabrics that crafted every innerwear piece in the M Young collection.
The Differences between M Young Innerwear Fabrics & The Rest
| | | |
| --- | --- | --- |
| Difference in Aspects | M Young | Other Brands |
| Fabric | Spandex / Soft Polyester | Cotton |
| Weight | Lighter | Heavier |
| Drying | Dries quicker | Dries slower |
| Care | Crease-resistant | Prone to wrinkle |
| Durability | Shape retains even after many washes | Shape stretches or shrinks after a few washes |
| Manufacturing Process | More environmentally friendly | Involves large amount of water and chemicals |
In addition to the above pluses of M Young innerwear pieces, their breathable softness provides ease of movement and keeps you feeling fresh all day long. Furthermore, they are extremely soft and snugly on the skin, which makes them ideal for layering underneath your OOTD!
—————————————————————————————————————-
How to Wear Turtleneck Innerwear & Elevate Your Style?
So, how to pull off a turtleneck style yet look fashionable? Well, the good news is that the simple design of M Young turtleneck innerwear (sleeveless or not) makes it relatively easy to style! Some people might think that a turtleneck top of any kind is boring. We are here to prove them wrong, and maybe, you will jump on the turtleneck bandwagon after this.
Here are some of the ways to wear turtleneck innerwear along with other clothing pieces you already have in your wardrobe. Regardless of changing trends, the turtleneck remains the OG basic that brings sophistication as it produces depth in your outfit.
All eyes on some turtleneck outfits that might inspire your next outings with your closed ones.
Long Sleeves Turtleneck with Sweater Vest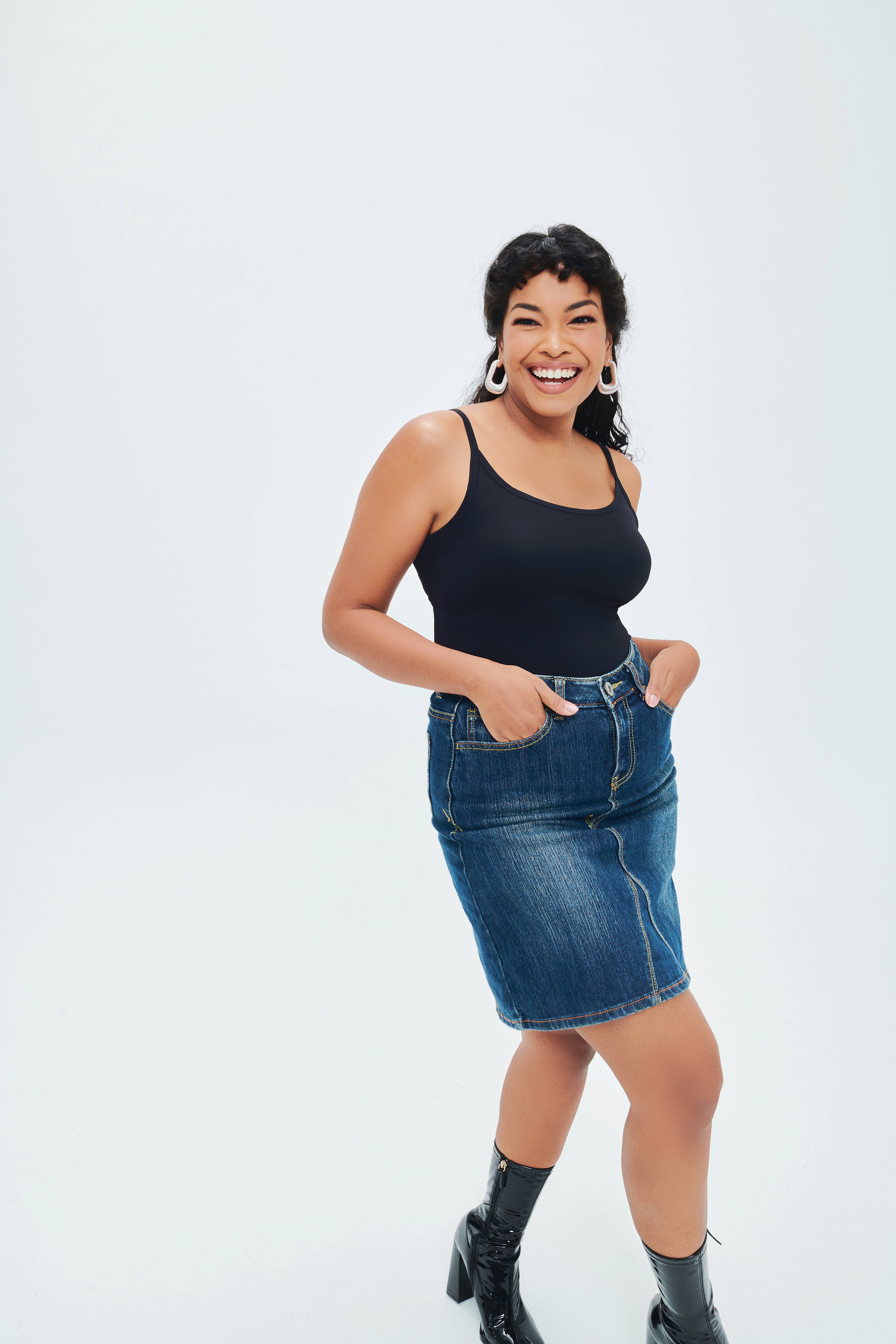 By layering both long sleeves turtleneck with a sweater vest, it gives off classic vibes that take things up a notch. Embrace this throwback feel with a pair of baggy jeans, and voilà, you're ready to seize your day~
H3: Turtleneck with Long Sleeves Shirts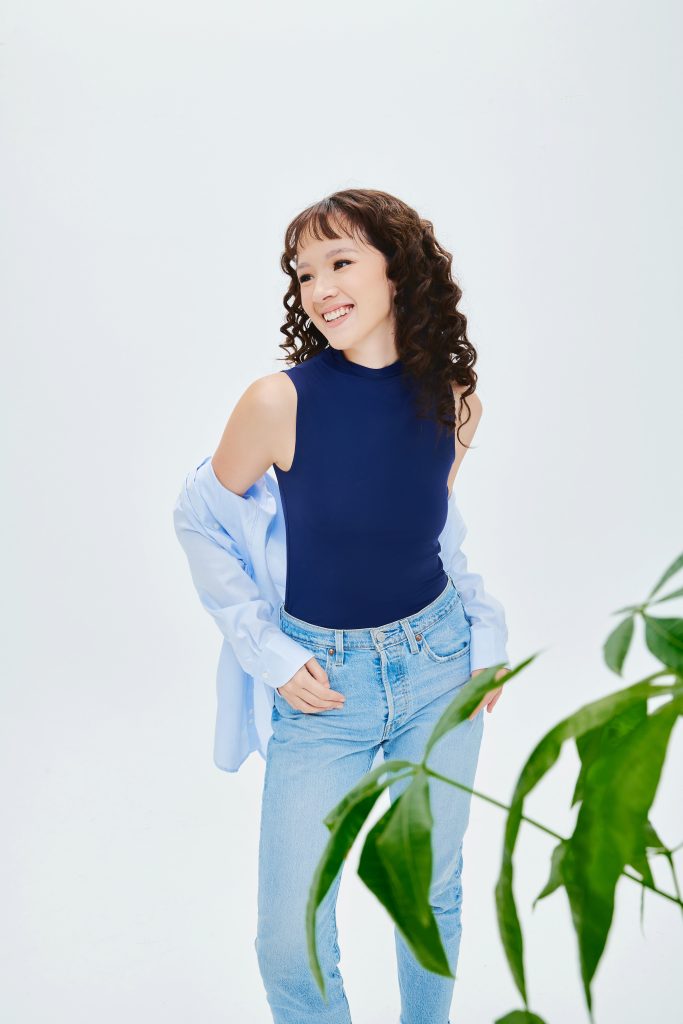 Be it a sleeveless turtleneck top or your go-to long sleeves ones, let it peek out from under an oversized long sleeves shirt or t-shirt you always reach for. Elevate your favourite top instantly with a turtleneck top underneath and transform your whole look without the extra bulkiness. For a casual take, unbutton a button or two of your long sleeves shirt and roll up the sleeves to reveal the long sleeves of the ultimate turtleneck!
Long Sleeves Turtleneck with Maxi Dress
Elegant and summery, all girlies who love a maxi dress should take note – a turtleneck top underneath is what you need next! If you want a more formal look at work but wish to go straight for a coffee afterwards, mixing an elegant maxi dress with a little more low-cut above a turtleneck top makes your whole outfit appear more elegant. You can expect an instant change in your look if you throw on some minimal jewellery.
Turtleneck with Long Sleeves Blazer or Jumper
Layer-on-layer is hard sometimes when you're living in tropical countries like Malaysia. Fret not, as we have the right solution for layering your outfit. Letting our breathable and quick-dry turtleneck top be visible underneath your blazer or jumper can elevate your style instantly!
What's more, playing with colours makes dressing up more fun, i.e. outer with lighter undertones fits best with a light-coloured turtleneck top.
What are you waiting for? There's no better time than now to take on the outfit inspo above that matches your style!
—————————————————————————————————————-
Look & Feel Good with M Young Innerwear by Gene Martino
Wonderfully light and easy to wear, there's something for everyone in the M Young Innerwear Collection. From sleeveless to long-sleeves, camisole to turtleneck, every one of our innerwear pieces is flattering on everyone! Minimal design and superb comfort, Gene Martino is bringing you the best of both worlds of Muslimah fashion. We can't wait for you to get your hands on them and style them up on your streets, just the way you like it!
—————————————————————————————————————-